Stancom.Inc.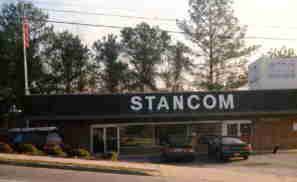 2615 Shallowford Road
Atlanta, Georgia 30345
404.636.2179
404.636.3096 FAX
TOLL FREE
1-888-944-2288
Stancom, Inc. Serving Industry & Business Since 1962
WANTED ELECTRONICS TECHNICIANS
Must know CCTV,Access Control,Entry,
Intercom,Sound,and Alarm Systems. We are
looking for "A Jack for all Trades"
Full Benefits, 40 Hour week.
$10.00 to $25.00 Per Hour
Call Stan or Bobby Mislow 404-636-2179
Toll Free 1-888-944-CCTV(2288)
Help Wanted At CCTV USA

EXPERIENCED SALESMEN WANTED in the Atlanta Area (No Travel)Must be a self starter(No Draw) Ultra High Commissions Selling Industrial Security Systems to:Banks, Hospitals,Industrial Companies,Retail Stores,ETC.Over 4,000 Products to sell.
Full Benefits!
For more Information Call or Write:Stan or Micky Mislow
(404)636-2179 or Toll Free 1-888-944-CCTV (2288)
Here is a partial list of equipment that we sell:
Closed circuit television systems and accessories
Video recording and playback equipment
Paging, background music, public address, intercom
Entry control systems, card, punch pad, wireless transmitters
Electronic door strikes and control equipment
Parking gates, lift arm, swing, slide operators
Business band walkie talkies
Steel folding security gates
Industrial flagpoles, custom standard flags
Custom design alarm switching systems
Convex security mirrors, all types and sizes
Accessories and supplies for all systems listed

© 1995-96-97-98-99-00-01-02-03-04-05-06-07 CCTV USA.